Three buzzwords are changing the entire automotive industry rapidly:
AI, autonomous cars and intelligent personal cloud services. Autonomous driving became possible by recent breakthroughs in Artificial Intelligence technologies in the car and furthermore in the data-backend.
New technologies such as Deep Learning, advanced digital assistants and the swarm intelligence of a dynamic electronic horizon are evolving together with new business models for mobility.
This international conference aims to bring together key player of the automotive and semiconductor industry in order to create an insight into the outstanding development of AI in automotive and to provide an outlook of what is going to happen next.
---
Advisory Board
(Chairman)
Dr. Joachim Becker
Süddeutsche Zeitung
Dr. Peter Steiner
Managing Director, Audi Electronics Venture GmbH
---
Venue
NOVOTEL München Messe – Willy-Brandt-Platz 1- 81829 Munich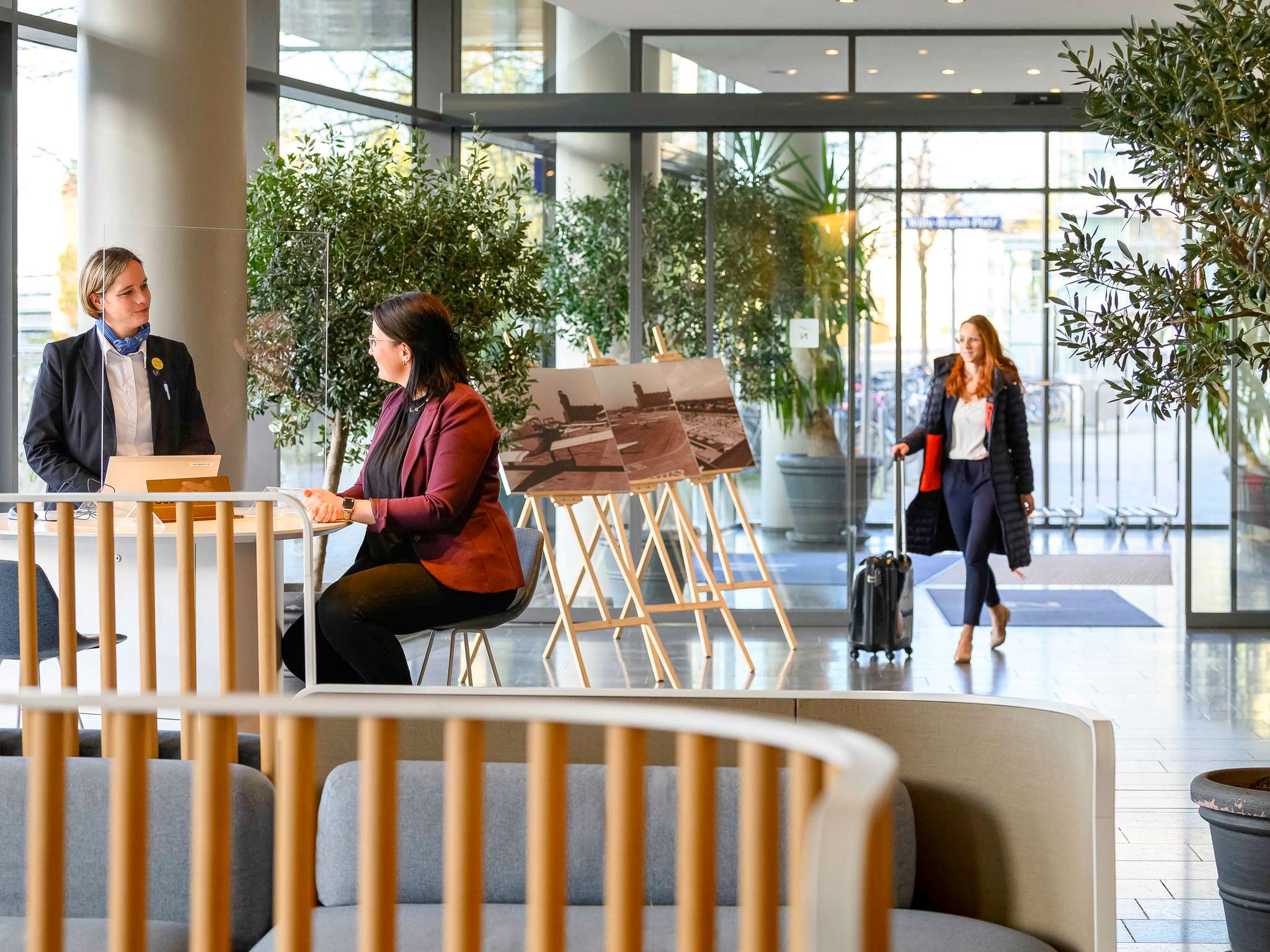 ---
Conference Agenda
Tuesday, 28 November 2017
DOWNLOAD Agenda and Info
---
9:00
Welcome and opening of the conference by
Dr. Joachim Becker, Süddeutsche Zeitung (MC)
9:15
Keynote
Artificial Intelligence as a Door Opener Towards Automotive Industry 7.0
Prof. Frank Kirchner, Director, DFKI GmbH – Robotics Innovation Center
9:45
Keynote
AI – Driving the Future of Mobility
Dr. Reinhard Stolle, Vice President Artificial Intelligence and Machine Learning, BMW Group
10:15
Opportunities and Requirements for the Application of Artificial Intelligence in the Automotive Industry
Andreas Reich, Head of Electronics Pre-Development, Audi Electronics Venture GmbH
10:45
Coffee break – networking
11:15
New Business Models Driven by Cognitive Technology
Dirk Wollschläger, General Manager Global Automotive, Aerospace & Defense Industry, IBM
11:45
Network Capabilities for AI Features in Connected and Automated Driving
Prof. Johannes Springer, Principal 5G@Automotive Program, Deutsche Telekom / T-Systems International
Real-Time-Computing of Big Data with AI
 12:15
Deep Learning Revolutionizes Autonomous Driving
Prof. Sepp Hochreiter, Institute of Bioinformatics, Johannes Kepler University Linz
12:45
Joint lunch break with networking opportunities
1:45
Keynote
The Interplay between AI and Computing Requirements for Autonomous Driving
Prof. Amnon Shashua, Co-Founder, CTO and Chairman, Mobileye
2:15
The Interaction of Edge and Cloud Computing to Enhance Driver Experience and Product Development
Dr. Ramin Assadollahi, CEO, ExB Labs GmbH
2:45
Artificial Intelligence @ Amazon
Dr. Ralf Herbrich, Director Machine Learning Science, Amazon
3:15
3:45
Coffee break – networking
Environment Model and Path Planning
 4:15
Keynote
Integrating the Physical and Virtual World through Artificial Intelligence
Christof Hellmis, Vice President Strategic Program, HERE
4:45
Learned Path Planning and Vehicle Control
Dr. Urs Müller, Chief Architect Autonomous Driving, NVIDIA Corporation
5:15
Buddy or Beast? Psychological Factors that Drive Human Acceptance of RoboCars
Dr. Martina Mara, Key Researcher for RoboPsychology, Ars Electronica Futurelab (Austria)
5:45
End of first conference day
7:30
Dinner Speech:
Limits of Artificial Intelligence
Prof. Julian Nida-Rümelin, Professor for Philosophy and Political Theory and Former State Minister for Culture and the Media, University of Munich
Conference Agenda
Wednesday, 29 November 2017
DOWNLOAD Agenda and Info
---
8:30
Welcome and opening of the second conference day
Dr. Joachim Becker
Deep Learning in the Car
8:45
Keynote
Getting Closer to Human Image Understanding
Dr. Uwe Franke, Head of Image Understanding, Daimler AG
9:15
Keynote
Artificial Intelligence in Automated Vehicles – Application and System Impacts
Dr. Michael Fausten, Vice President Vehicle Systems Engineering, Robert Bosch GmbH
9:45
Coffee break – networking
10:15
Making Automotive Assistants Smarter with Machine Learning
Dr. Michael Kaisser, Principal Product Manager, Nuance Communications
10:45
Self-learning Software for Predictive Systems in Autonomous Driving
Dr. Sorin Grigorescu, Team Manager Navigation Department, Elektrobit Automotive
11:15
Machine Learning for Ultimately Personalized Driving Experience
Nick Black, Co-Founder and President, CloudMade
11:45
12:00
Joint lunch break – networking
Chatbots and Digital Assistants
1:00
Keynote
Intelligent Customer-Orientation – The Use of Cognitive Assistants at Mercedes-Benz
Sabine Scheunert, Head of Digital & IT, Marketing & Sales, Passenger Cars, Daimler AG
1:30
Create a compelling Digital Experience and Services in Car with Microsoft
Stefan Schilling, Principal Car IoT & Data, Microsoft Deutschland GmbH
2:00
Understanding the Chatbot Ecosystem
Moritz Strube, CTO, botconnect GmbH i.G.
2:30
Coffee break – networking
Prerequisites of Autonomous Systems
3:00
Modern Chatbots for your Service Desk
Michael Kuschke, Senior IT Architect, Materna GmbH – Information & Communications
3:30
Dawn of the Machine Age? How AI will Change the Automotive Industry
Axel Schmidt, EALA Automotive Lead, Accenture
4:00
Artificial Intelligence in Automotive Production
Thomas Thiele, Head of Research Group at the Faculty of Mechanical Engineering, Cybernetics Lab IMA/ZLW & IFU, RWTH Aachen University
4:30
Final discussion– End of Conference
---
Speakers Info

---
Info
---
Contacts
MEDIA PARTNERSHIPS
Sandra Raith
P: +49 8191 125-111
E-Mail: sandra.raith@sv-veranstaltungen.de
SPONSORING & TRADE EXHIBITION
Nicolai von Gratkowski
Tel.: +49 8191 125-123
Fax: +49 8191 125-97123
E-Mail: nicolai.vongratkowski@sv-veranstaltungen.de
HEAD OF AUTOMOTIVE BUSINESS UNIT
Ingo Martin
E-Mail: ingo.martin@sv-veranstaltungen.de
ORGANISATION AND REGISTRATION
Tim Wellmann
Phone: +49 8191 125-120
Fax: +49 8191 125-97120
E-Mail: tim.wellmann@sv-veranstaltungen.de